The Pig Pen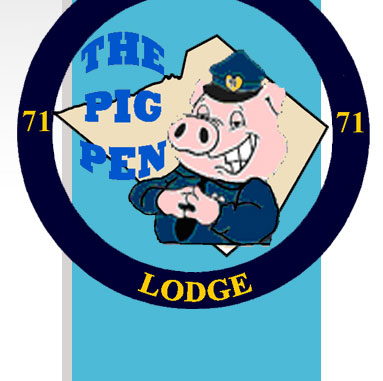 Welcome to the Pig Pen - Berks County's only law enforcement owned social club!!
The Social Club is located at 776 Mount Laurel Avenue in Temple, Pa. The club was established to provide fellowship and social quarters for its members, family, friends, and supporters. The club was purchased from the Temple Democratic Club in April 2008.
It is the "new" home to the 480 active members and 350 associate members of the Berks Lodge #71, Fraternal Order of Police.
It is a 3,500 square foot building with a 30 seat bar and a social hall area for overflow seating. There is a fully equipped kitchen that is open daily serving a full variety of food. There are also daily specials.
There are seven (7) televisions, one being a 60" T.V. in the social hall area on which big sporting events are shown. The remaining six (6) televisions surround the bar area.
For sports fans, the club offers the Major League Baseball Ticket, NFL Sunday Ticket, College Football Ticket, and the National Hockey League Ticket. Check the website for upcoming Ultimate Fighting Championships.
If you're interested in becoming a member or have questions regarding membership, please call the Club at (610) 929-3313.
Page Last Updated: May 31, 2018 (16:51:00)